Jeff Rittenbaum of Rittco Distributing , our excellent distribution partner in Australia picked up a huge award this week from the biggest automotive retailer in his market!
"Yesterday Rittco won the outstanding trade partner of the year award from SCA for 2014. The award was given to us for all the work and promotion that went into the launch of Invisible Glass at Supercheap Auto. I would be very grateful if you would let everyone at Stoner know how much we appreciate all the time and effort they have put in to helping us make the range a success at Super Cheap and to tell them we could not have won this award without your efforts.
That said we want to make sure that we continue to grow not only Invisible Glass but other Stoner ranges in 2015."
From the Stoner US headquarters and your international partners: Rittco we salute you for the outstanding job you have done bringing Stoner/Invisible Glass products to Australia!
Check out this incredible program to drive an Invisible Glass business across the finish line!! Linntec our Invisible Glass partner in the UK and Ireland has a passion for racing and combined that with the promotion of their Invisible Glass business. Stewart Linn from Linntec even races one of the 1.8L Ginnetta GT5 Race Cars!
The Invisible Glass Cars were racing at Oulton Park in Cheshire, UK. They compete in the Ginetta GT5 Challenge, which supports the British GT Championship. Watched by thousands of people across the country this gave some fantastic visibility to Invisible Glass and will be followed up with press releases about the fantastic performance of the team - Stewart even grabbed a podium place!!
When the cars weren't racing they were on display the entire weekend allowing racing enthusiasts to sit in the cars and learn about there performance as well as receiving a samples of Invisible Glass wipes and learning more about Invisible Glass products.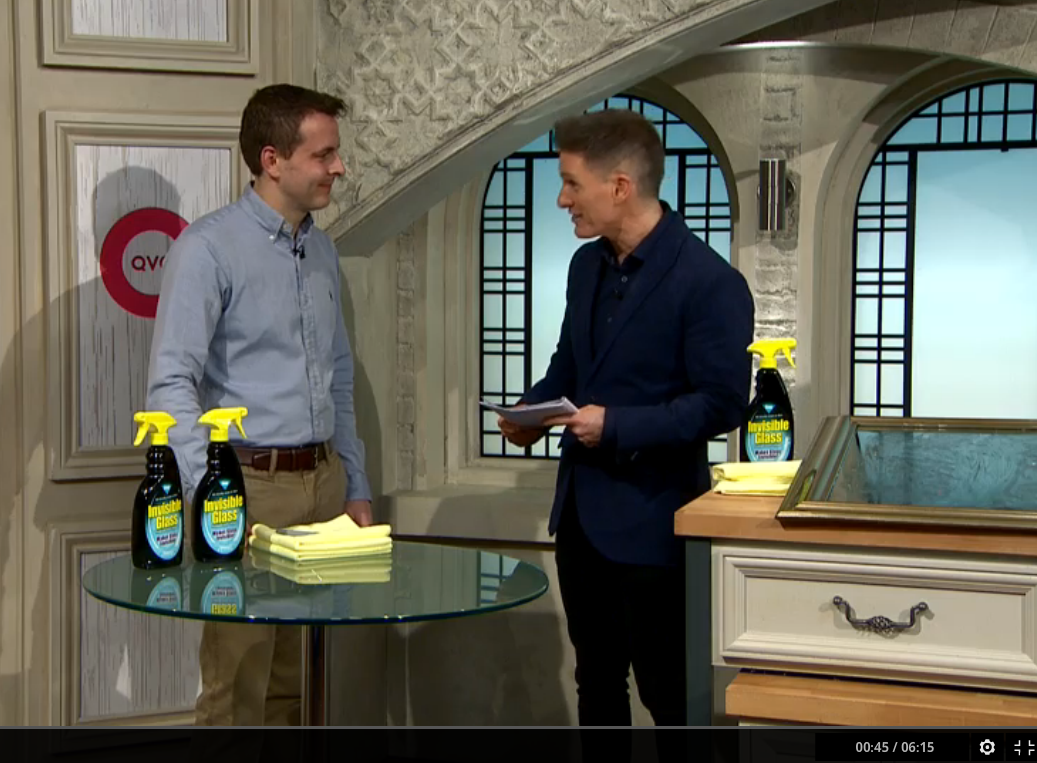 What an exciting time in the UK for Invisible Glass as the business goes from strength to strength!! This became clear from the most recent airing of Invisible Glass Trigger on QVC, the UK's largest home shopping channel.

Live this past Friday night, the team managed to sell 500 kits in just 6 minutes!! Invisible Glass was the #2 selling item during the household helpers hour generating over $10,000 in sales. Check out the latest video for more ideas on how to present Invisible Glass:
http://www.qvcuk.com/Invisible-Glass-Set-of-2-x-643ml-Spray-Bottles-with-2-Microfibre-Cloths.product.804134.html?cm_sp=VIEWPOSITION-_--_-804134

Invisible Glass generates incredible volume in the USA and the U.K. through home shopping networks. For more information on how you could be selling Invisible Glass locally through your home shopping network contact us today!!